Why Fine Pixel Pitch HD LED Display Is So Popular?
Views:7 Author:Site Editor Publish Time: 2018-12-07 Origin:Site
Fine Pitch LED Display delivering true-to-life images and videos with high precision pixel pitches, bringing a great viewing experience to the audience at a close viewing distance. By providing extraordinary image quality with precise colors, Fine Pitch LED Display creates remarkable visual experiences that keep constant over time. What's more, it allows you to increase your screens' work-life thanks to their high reliability and advanced features. Lightweight front accessible Fine Pitch LED Display with conveniences over the conventional fixed led screen, it makes things easier for stack or hanging installation without any tools. The uses for the Fine Pitch LED Display are endless, and people become more and more used to interacting with them for business. People always stop and say "Wow."
With precise 16:9/4:3 modular design, the screen can get standard FHD, 2K, 4K resolution directly and play any 16:9 HD video without any scale. The two most typical panel size ratios are 4:3, also known as standard-panel or square-panel, and 16:9, also known as golden-ratio panel or wide-panel.
16:9 ratio panel ( 600x337.5mm)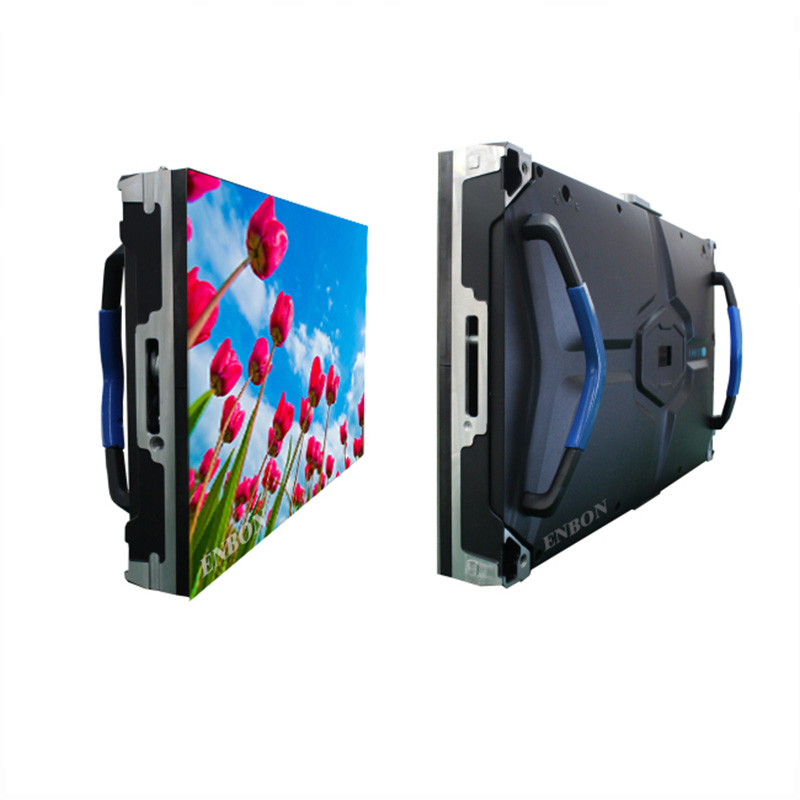 4:3 ratio panel ( 400x300mm)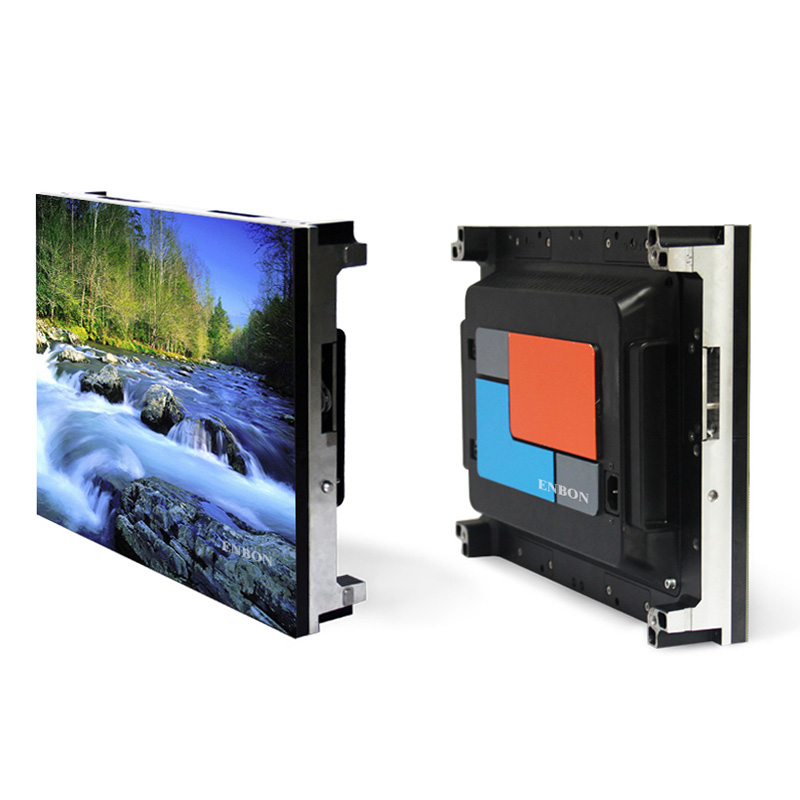 Fine Pitch LED Display adopts breakthrough technology to achieve the real seamless splicing with P1.2 /P1.5 / P1.6 / P1.8/ P1.9/ P2.0/ P2.5 pixel pitch. The excellent features of dual backup of the power supplies and the receiving cards, which enhances the stability and reliability. The high-density pixels create a full-detailed and crisp appearance, adding an element of luxury and high quality to Fine Pitch LED Display and making it ideal for your location. Fine Pitch LED Display to get ultra-high resolution images for indoor applications where image quality matters, such as control rooms, broadcasting studios, meeting & training rooms, museums, college campuses, brand retails, etc.
1.25mm Fine Pitch LED Display has enhanced the high standard of image and video performance. Fine Pitch LED Display brings new chances for content which was restricted by LCD video screen. The module, receiving-card, power-supply, and cables between cabinets are all front maintainable which can save a lot of space and time. What's more, the specially-=aluminum cabinet could be installed from the front as well, which makes it more adjustable to the limited-space condition. Noteworthy innovative features and high-end technologies allow Fine Pitch LED Display to cater various of intensive applications; making it a complete package for any requirement you may have and bring your content to life.
Ultra high definition Fine Pitch LED Display creates a true-to-life viewing experience. The audience can enjoy a great viewing experience with high contrast, large viewing angle and seamless splicing. With a pleasing to the eye 16:9 golden ratio, Fine Pitch LED Display could create an immerse viewing experience, and easy to splice to inconsistent with most common-used video proportion of 4:3 or 16:9, which could cut down the splicing cost. The back of cabinet has an LCD information window that it displays real-time temperature, voltage, cabinet usage timing for each time used and total hours of usage. Its excellent color consistency, big color-gamut, and stunning image quality make itself an ideal product for professional conferencing and creative multimedia LED screen.
Each part of Fine Pitch LED Display has reliable and stable pin type socket, which secured the connection of displays. The cable-free design makes it fast for assembling and stable in data & power transmission, achieving tidy and elegant connection. Finely processed die-casting aluminum cabinet, special splicing-structure can achieve seamless splicing. The connecting mechanism could dispose of dark or bright lines between panels and cause no worry of installation efficiency for the engineers anymore. Unique structural design that helps you to install the screen on the ground or hanging without any tools, convenient for both hanging or stacking installation.Fine Pitch LED Display has a world-class performance and quality to meet the high standard requirements of indoor HD display applications such as broadcasting studios, control rooms, conference rooms, pavilions, monitoring centers, command centers and so on.
Application:
State-of-the-art and upgraded Fine Pitch LED Display solutions will enable novel applications in a wide range of fields, including control rooms, broadcasting studios, meeting & training rooms, museums, college campuses, brand retails, shopping malls, cinemas, hotels, sports bars, airports, and houses of worship, etc.